Problem
I have updated my Videon device to LiveEdge® OS V9.5.0 and now when I am trying to stream with my HDMI source, under Input Settings on the web UI, I am seeing the status "All Inputs Detected" and the Source LED on my Node/EdgeCaster is illuminated blue.


However, when I try to configure a stream, it will not start, the output has a red 'X' to the left of it and the Video and Audio Profiles display the status "No Input" with an exclamation point to the left of them.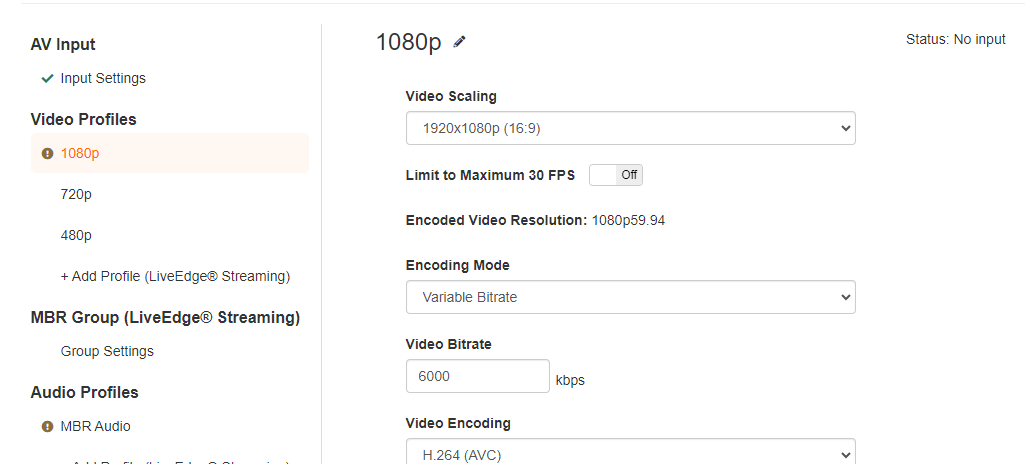 Solution
First, check under the AV Input Preview to see if anything is being displayed. If the AV Input Preview appears as below with no video signal and no audio detected, the HDMI source is likely supplying a color format which the Node/EdgeCaster is having difficulty detecting correctly.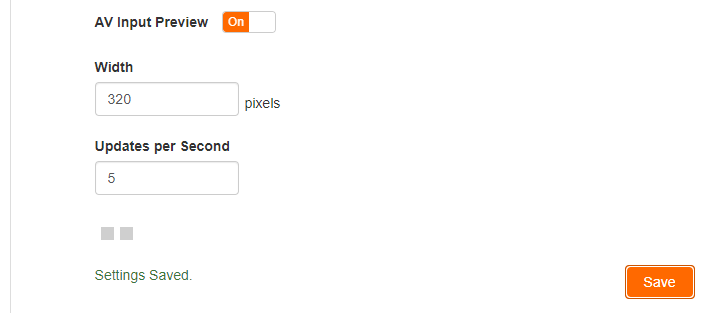 To workaround this problem, there are a few options:
Please attempt to swap to an SDI input into the Node/EdgeCaster rather than HDMI.
If you need to use HDMI, please check if the color format of the source is set to RGB. If it is, please try changing the source to a different color format (we recommend a YCbCr format).
Alternatively, you could place an HDMI to SDI converter in-line before the Node/EdgeCaster as a temporary workaround until the release of software version 9.6.0.
If you are still experiencing issues, or have any questions concerning the suggested solutions above, please submit a support request. Please be sure to Download Debug Information and attach it to your request so we can help you to the best of our ability.