To reboot your device in Cloud Control:
Go to Devices tab on the left and select All Devices.
Select desired device.

Go to COMMANDS tab in top right.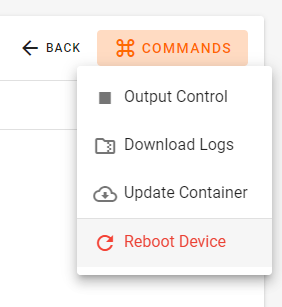 Select Reboot Device.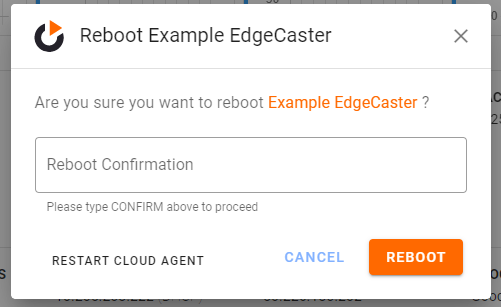 Type "CONFIRM" in the Reboot Confirmation window and select REBOOT button.
You may also select RESTART CLOUD AGENT from this window as well.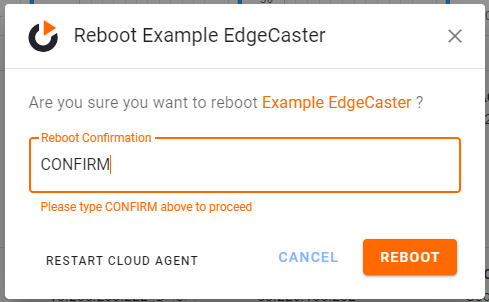 During reboot, your device will go offline.

Once reboot is finished, device will come back online.

*To reboot/power-cycle your device manually or from the local web ui, refer to this article.